Jane Addams 5k Run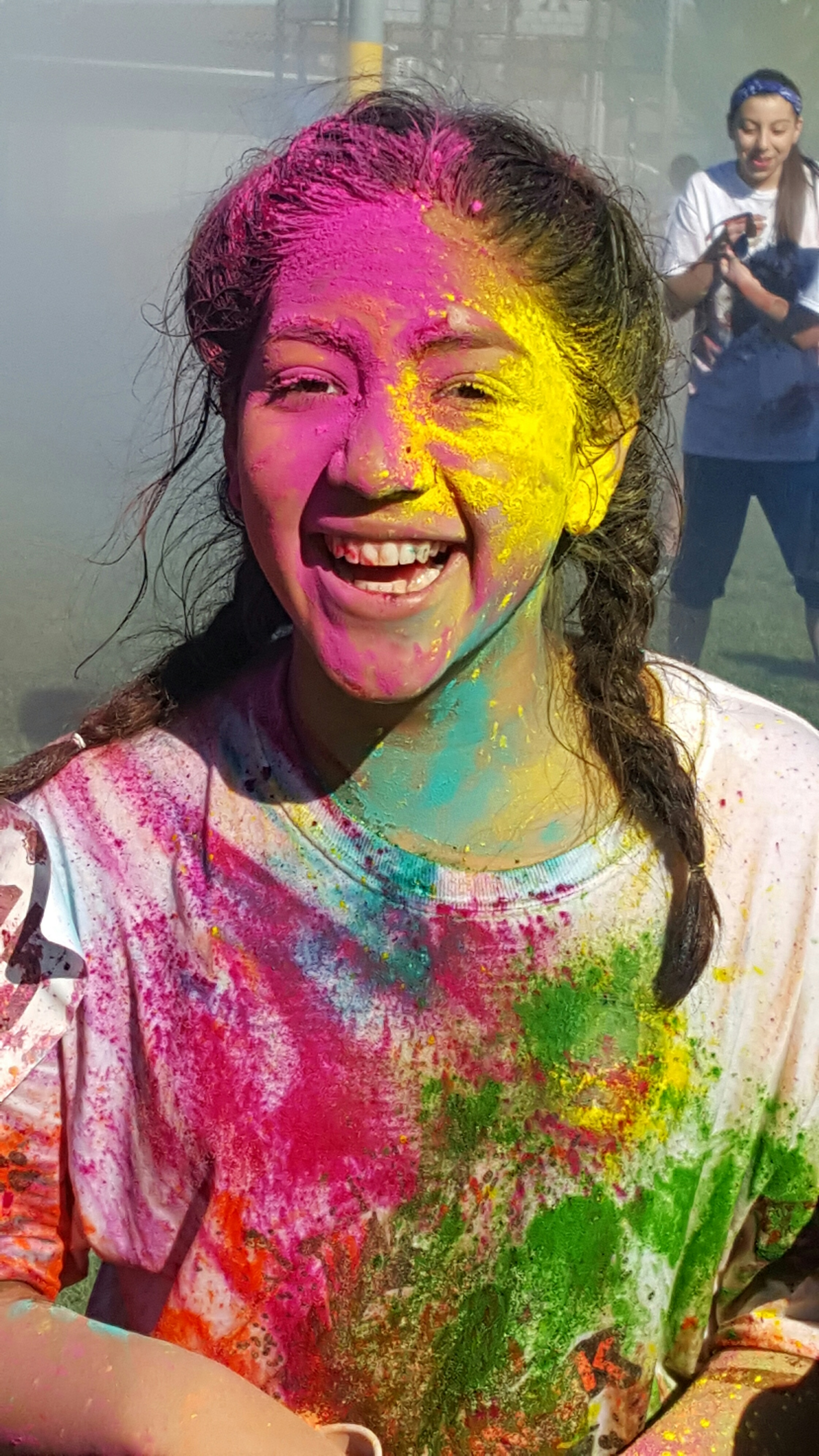 Jane Addams Middle School held our 2nd Annual 5k event in which 900 students ran an entire 5k (3mile) running race and participated in a color powder celebration. Over a 2 day period, each grade level 6, 7 and 8 were allotted 45 minutes to complete the 5k course around Addams Middle School. At the conclusion of each race, students' rehydrated, relaxed to music provided by a DJ and danced in a cloud of festive color with a medal ceremony to round out the day.
The 5k race was the culminating event to the annual state fitness testing block. During the fitness testing time of 9 weeks, students were post tested on the 6 areas of fitness, abdominal strength and endurance, trunk strength and flexibility, upper body strength and endurance, flexibility, body composition and aerobic capacity. Students performed conditioning through the Couch to 5k program which trains students from low activity to running a 5k. Students start with walking predominantly. Gradually the running time increases and the walking time decreases. At the beginning of the training, the majority of students believe they cannot run a full 3 miles. By the conclusion of the training students can run 15 solid minutes without stopping and their self-esteem has increased tremendously.
JAMS would like to thank the Lawndale Educational Foundation for supporting our students in their 5k race. It is truly rewarding as a teacher to instill in students the knowledge of the lifelong benefits of exercise and to create a fun, rewarding experience that students will carry with them for a lifetime.